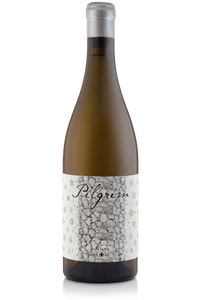 Cellar To Door Wines
Pilgrim Viura 2022
Regular price
$160.00
$0.00
Unit price
per
Terroir & Site
These 200 Vines sit on an ancient riverbed of about 4 meters depth. Combined with the rich, fertile silt deposits of this old world flood plain which is the Breedekloof Valley. The vines are robust and thrive, producing fruit that perfectly accents their heritage and terroir.
Harvest conditions
With a good winter 2021 under the belt, the 2022 season was ready to go, but a late spat of rain and a snap of cold towards the end of August made for some significant delays of spring. After the initial delay the harvest started early.
Vinification Method
After a light crush into plastic bins, the mash spent 12 hours cold before fermentation to extract those flavour precursors that are just under the seemingly thick skin cells. Fermentation began and concluded naturally filling a 225L and 500L neutral white wine barrel. Maturation took place in these barrels for 3 months with monthly stirring or battonage of the barrels until the wine was racked and bottled without any fining or filtration. Bottled on 10th June 2022
Tasting Notes
Light golden hue with a green tinge. It starts off quite flinty, wet river rockish and dusty, but as it opens is is fresh, crisp and full of blossomy perfume. Fruity notes start to appear such as guava, papaya and winter melon. it is surprisingly big and flavoursome in a different and uniquely good way. Mouth filling from start to finish, bringing an array of flavour expressions that are different to the norm. Fresh and lively with a zingy acidity and flinty, pithy minerality, but at the same time elegant and rounded  with a serious amount of volume.
Food Pairing Fish and South East Asian Flavours
Alcohol 12.5%
---
Share this Product
---