Delivering Boutique wines from South Africa at exceptional value to your door

Delivering Boutique wines from South Africa at exceptional value to your door

Delivering Boutique wines from South Africa at exceptional value to your door

Delivering Boutique wines from South Africa at exceptional value to your door

Delivering Boutique wines from South Africa at exceptional value to your door
Delivering Boutique wines from South Africa at exceptional value to your door
Delivering Boutique wines from South Africa at exceptional value to your door
Delivering Boutique wines from South Africa at exceptional value to your door
Delivering Boutique wines from South Africa at exceptional value to your door
Delivering Boutique wines from South Africa at exceptional value to your door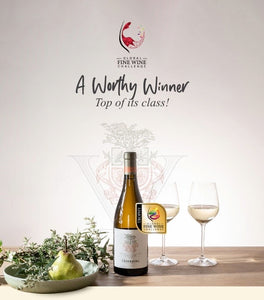 The Cellar Fellas are delighted to announce that the Cederberg Five Generations Chenin Blanc 2020 was awarded the Trophy for the best other white wine at the influential 2021 Global Fine Wine Challenge.The challenge which was judged in Sydney Australia, is exclusive to the nations of the new world and by invitation only. Honouring the fifth generation on this family-owned farm in the Cederberg and produced from a single vineyard high in the mountains, the 2020 vintage expresses a sensational bouquet of citrus blossoms, roasted almonds and orange peel on the nose. 
Limited Quantities Shop Now
Delivery and Discounts
• Free delivery for all orders of 6 bottles or more • HK$80 delivery charge for less than 6 bottles (HK$100 for New Territories & Outlying Islands)
• Next day delivery for all orders placed before 5:30pm • 10% discount on 12 bottles or more excluding other special offers.
• Loyalty Program 15 % discount on your next order for referring a friend.
Important Public Notice
根據香港法律,不得在業務過程中,向未成年人售賣或供應令人醺醉 的酒類。
Under the law of Hong Kong, intoxicating liquor must not be sold or supplied to a minor in the course of business.