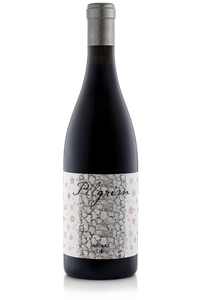 Cellar To Door Wines
Pilgrim Shiraz 2020
Regular price
$210.00
$0.00
Unit price
per
Terroir & Site
Perched on top of a Northeastern sloping hill, nestled between other isolated patches of hard-to-find vines, these vines enjoy prime views over Stellenbosch and its rolling hills toward Cape Town. Manicured, and especially nurtured; kept isolated so as to keep them safe from encroaching leaf roll virus originating from neighboring farmlands, these vines produce amazing fruit. On the slopes of Stellenbosch Mountain – a landmark that epitomizes quality – its roots run deep into the decomposed red/brown granitic soils of origin. Hand-picked grapes from specific clones of Shiraz lots include the internationally awarded clone SH7C as well as local fan favourite SH470.
Harvesting Conditions
2020 was in all aspects a very cool vintage, with slightly smaller crops. The growing season was quite windy, leading to smaller bunches and less dense canopies. Harvest itself was altogether early and can be characterized by 2 distinct periods – before the rain and after the rain! There was quite a heavy downpour in late February, early March which made deciding to pick quite difficult. You would have been lucky to have all your berries in before the deluge, as after it took a bit for the vines to achieve the same concentration in ripening.
Harvesting of the Shiraz took place on 3rd of March 2020.
Vinification Method
There are in general 2 polar styles to Shiraz/Syrah in South Africa (hence the use of the 2 different varietal names depicting the style in which it is produced). One is the more traditional South African big and juicy fruit. The other style is one where the younger generation winemakers were so adamant to move away from the "old" style, that they went the polar antithesis to what has been the staple for so long (and good for them all to try and buck the trend)
Perfectly ripe fresh fruit backed with peppery, stalky spice, with tannins but balanced by perfectly tuned finesse. A very specific amount of oxygen was used during fermentation, coupled with very precise levels of extraction, as well as a certain amount of whole bunch fermentation. For the 2020 vintage I used 15% whole bunch fermentation. Maturation lasted 18 months in 50% neutral 300L barrels, and 50% third fill 228L barrels with American heads.
Please be aware that this wine is made in the most unobtrusive way I could imagine to do. There will be some degree of sediment or crystal formation which is totally natural in these styles of wines.
Tasting Notes
Deep purple/red colour with an almost impenetrable core. Immediately engaging with sweet red and black berries, some vanilla and spice. The nose reminds more of a lighter "new world" Syrah – one that celebrates the vibrancy and panache that the style delivers. It is much weightier than the nose suggests. The color gives it away, but one only finds the truth in the tasting. Very opulent and spicey brooding, not foregoing the finesse and elegance of the nose, but overdelivering in girth and volume. A big wine, but at the same time finely tuned for balance.
Alcohol 14%
Food Pairing Meat dishes with rich, deep flavours will pair well with this wine.
---
Share this Product
---